In conjunction with planning youth environmental activities and associating with Kids For A Clean Environment, we ask that your programs and activities include:
Focus on solution, not problems, and without "pointing of fingers"
Motivate participants to take positive actions
Strive for ethinc/cultural, economic, age, gender, and physical ability diversity
At NO time be used to influence local, regional, state or national rules, policies, laws, or government officials
All chapters will remain totally at the discretion and pleasure of you and your participants.
We will provide membership packets, membership certificates program material, ideas, brochures, etc.
You are welcome to

use anything we send you in its entirety, if it serves your needs
use the Kids F.A.C.E.® name with your activities as long as you agree to our guidelines.
use the Kids F.A.C.E ® logo upon written request, and
submit articles and information about your activities for distribution through our network

Our staff is available for consultation on all matters, Our toll free number is 1-800-952-3223
This limited permission to use Kids For A Clean Environment (Kids F.A.C.E.®) Name and logo does not mean Kids F.A.C.E. ® assumes any financial or other responsibilities of your activities, and you agree not to take any action that could in any way obligate Kids F.A.C.E.® or create a liability on the part of Kids F.A.C.E. with respect ot any activities your chapter may undertake. Furthermore, you agree not to take any actions or engage in any activities which could jeopardize the tax-exempt state of Kids F.A.C.E. , including attempts to influence legislation or participation in any political campaign on behalf of any candidate for public office.
In exchange for our agreement to allow you to utilize the Kids F.A.C.E.® name and logo for the limited purposes set forth herein, you agree to indemnify and hold harmless Kids F.A.C.E., its officers, directors, members, and affiliates from any and all liabilities relating to the activities of your chapter. Please print, fill out completely, sign, and return to the address below to us as an indication of a mutual philosophical agreement and understanding. A completed copy will be returned to you.
| | |
| --- | --- |
| Chapter | Chapter Name:_____________________________________________________________________ |
| . | .. |
| .. | Street Address:_______________________________________________________Apt#__________ |
| .. | .. |
| .. | City:_____________________________State:____________________________Zip:_____________ |
| .. | .. |
| .. | .Phone#__________________________________________Email____________________________ |
| .. | . |
| .. | Signature__________________________________________Date:____________________________ |
| .. | . |
| .. | Name_________________________________________Title________________________________ |
| .. | . |
| Kids For A Clean Environment | Signature__________________________________________Date:____________________________ |
| .. | . |
| .. | Name_________________________________________Title____________________________ |
| .. | . |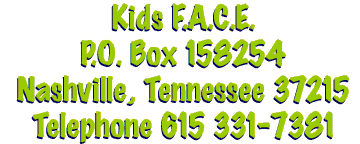 [Home]